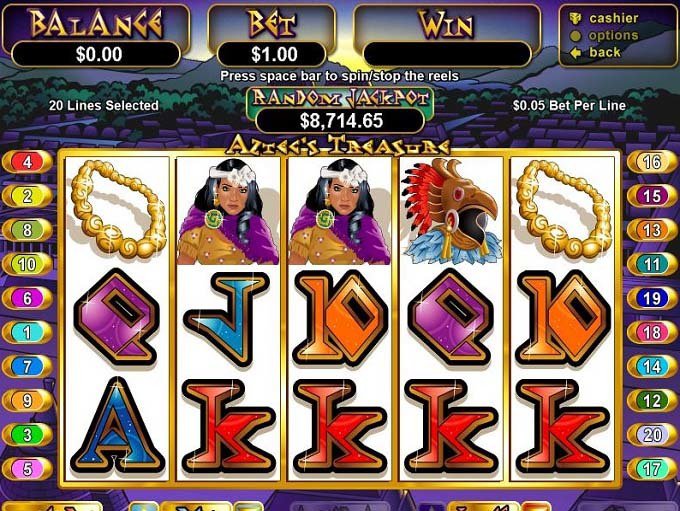 My friend and I used to make up our own slot tournaments by choosing a game and playing until our bankrolls were depleted. We'd have so much fun and sometimes it even took hours to complete. One of the games that we'd play was RTG's Aztec's Treasure. I was off to iNetBet to play it but sadly I was on my own.
The wilds in this slot game are so exciting. I had a small balance to play with and an even smaller window of time to play. I had plans to go to dinner with friends but I needed something to do until it was time to go. I got ready and sat down for a few spins.
The slot was paying horribly. I had so many dud spins in a row that I was grateful when I finally hit something that barely covered my $5 bet. I had my eye on the gold idols to appear and trigger the free spins but as bad as things were going I really didn't see that happening. My session seemed to be going a bit faster than I thought it would.
I decided to knock my bet down to $1 a spin and even that didn't change my luck. This session went superfast and lacked the excitement of the stacked wilds and the free spins. I guess I do better when I have my tournament partner!
Froggy