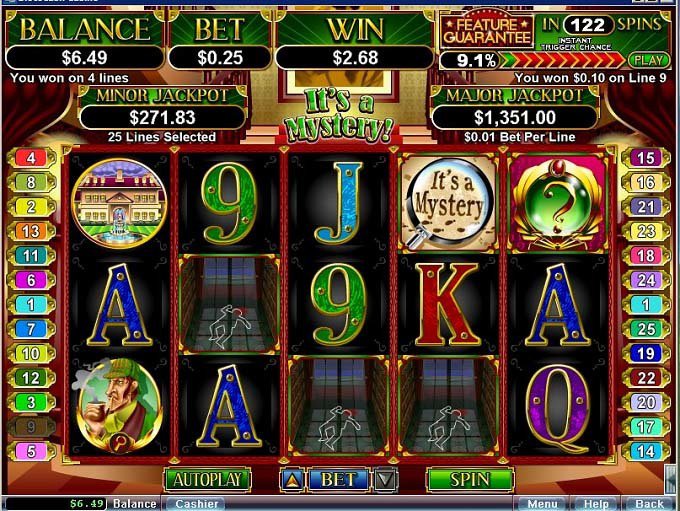 It was just another tropical, humid day and there wasn't much to do but to stay at home and play slots. I turned on my air-conditioning, and sat back comfortably in my sofa. I decided to go to Sloto'cash Casino and play some of my favorite games.
I usually like to play slots that were lucky for me in the past; one of those is the "Ocean Dreams" slot so every time I play I have a positive energy and feeling that it will go well. So I started off with $20; it wasn't much but I was hoping for a feature and some nice wins. But nothing like that happened; literary nothing good or thrilling happened! No good wins, mostly empty spins and I got two scatters too often so I knew it was better to stop than continue because it seemed pointless thing to do.
Then I tried a slot that I really like so I hoped for something uplifting to follow. I thought that the "It's a Mystery" slot would be the right choice since I've I had some nice wins a couple of times before; perhaps that great moment would come again. I started off spinning with a few good wins but that was all unfortunately. I was waiting for the Feature Guaranteed to come, and when it did, having 20% chances to trigger it, I didn't; I was left short even for that one last chance.
I wasn't too surprised; I knew that $20 isn't much but it was really disappointing not to be able to trigger any feature and that the slots were so tight that they didn't give me even a decent playtime. Well, after session like this, I know that the next time will be better. It has to, right?!
Markotik