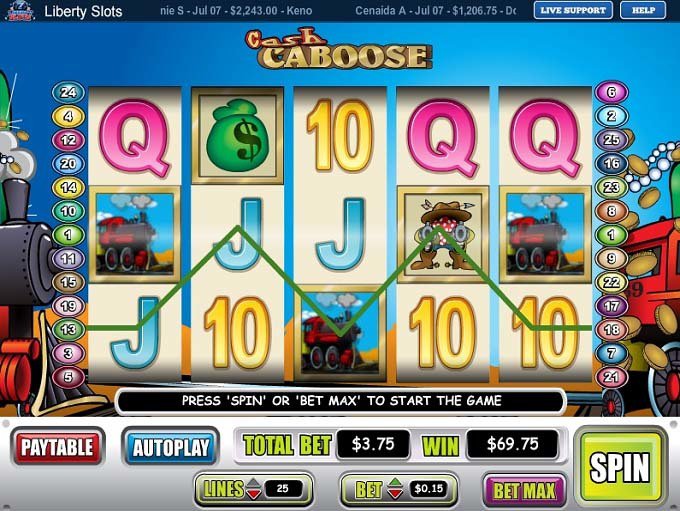 They say that idle hands are the devils playground. I was sitting around one afternoon and certainly didn't want to have idle hands so I logged into Liberty Slots. What better way to keep your hands busy than playing slots!
With my spinning finger all ready to go I selected Cash Caboose and set my by bet to $3.75. I got through about 10 spins with absolutely no wins until finally the tiny wins started coming in. I was back on a long line of dud spins until I hit a few winning combinations for $69.75. I needed at least 3 caboose symbols in order to trigger the free spins bonus. As I often find with the slot games at this online casino, the bonus symbols are hard to come by.
I was seriously contemplating switching slots when I finally hit the bonus. I was getting situated in my chair preparing for a good win and by the end of the free spins I was barely $7 richer. Now I was really annoyed so I went and made the same old mistake. I raised my bet just to get it all over with. Sometimes it works out for the best and this was one of those times. I managed to bring my bankroll back to where I started and I got my caboose outta there!
Froggy