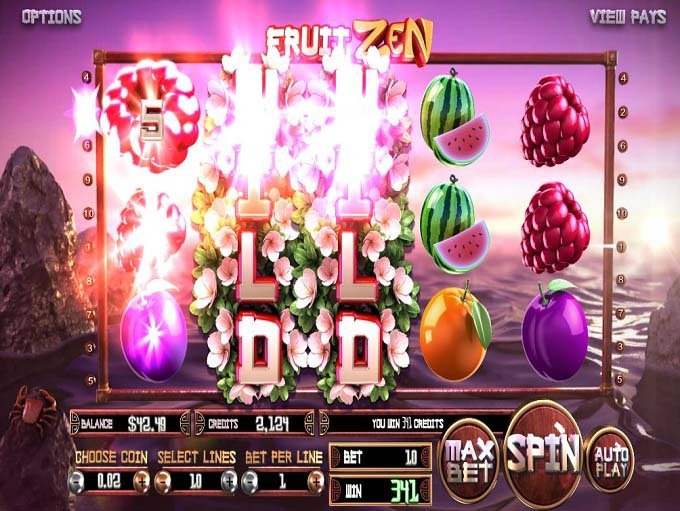 There is no doubt that fruits are very healthy; there are so many benefits because fruits help to maintain healthy blood pressure, reduce blood cholesterol levels and some even lower risk of heart disease. Fiber is important for proper bowel function. Most fruits are naturally low in fat, sodium, and calories and none have cholesterol. But despite all that, we have to be careful about quantities because of sugar levels, and any sugar is a bad sugar. It sounds terrible, but it is true. I'm not the biggest fan of fruits but when I went to Drake Casino I chose to play the "Fruit Zen" slot.
My balance was €40 and I played with a €0.20 bet, and I had some nice wins and the biggest one was €6.82 with two Wild reels. I even kept my balance around €45 for some time but after that as if the slot gave all it had, only dead spins appeared. I wasn't lucky even having Wild reels; it was very discouraging. When I got to €35 I stopped. Even though I didn't feel like playing anything else I changed my mind and opened the "Boomanji" slot. I have to admit that it was extremely boring game to play. I don't know why; it wasn't too bad since I played with a €0.20 bet and had some okay wins. I guess playing two slots without many different features in a row can take its toll. I've always thought that Boomanji should be an entertaining slot; it has a potential since everyone loves fireworks. But I think they fail to make a great slot, but this average one.
Perhaps this session wasn't as bad as I thought but I simply didn't enjoy it; I will have to be more careful about what games I choose to play. Well, it seems to be an important lesson for me to learn.
Markotik