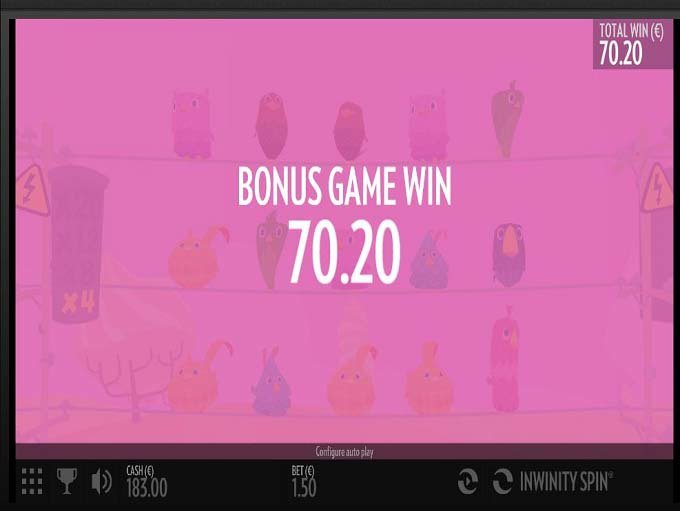 Every weekend I try to go to the countryside at least for a day and just relax and enjoy the nature, think about nothing and recharge my batteries for a following week. I have to admit that at those moments I really don't have a need to play slots; I just need to be away from my laptop and all electronics. It actually has a positive effect on my mindset about new gambling adventures and plans; at least for me, it is easier to handle disappointments. Checking games at Unibet Casino I was ready for anything they could bring my way.
The first slot was "Ragnarök" and from my past experience I knew it could pay really well so I thought to give it a chance now. I had €200 and started playing with a €1.25 bet; I just got a dead spin after another and this time I had a feeling I should raise my bet. I did so, and when I changed it to €2.5, only a few spins later I triggered 10 Free Games. Unfortunately, I won modest €29. Since the slot decided not to pay me as much as I wanted, I stopped playing having €150 on my account.
Next game was one of my favorite software providers; I just couldn't wait to play the "Birds on a Wire" slot. It didn't go well in the beginning; I played with a €1.5 bet, and except from dead spins nothing else was happening. But then I got 10 Free Spins, and with only one winning spin, and one win during the inwinity spins I got €70.20. Even though I had many dead spins, there were a few ones of over €35 thanks to the multipliers. Eventually I got 10 Free Spins again, but this time I won barely noticeable €3. But that didn't matter much since I finished having €205!
Even though I was thinking about continuing, I decided not to since I'd already spent too much time playing. And perhaps next time is going to be even better.
Markotik