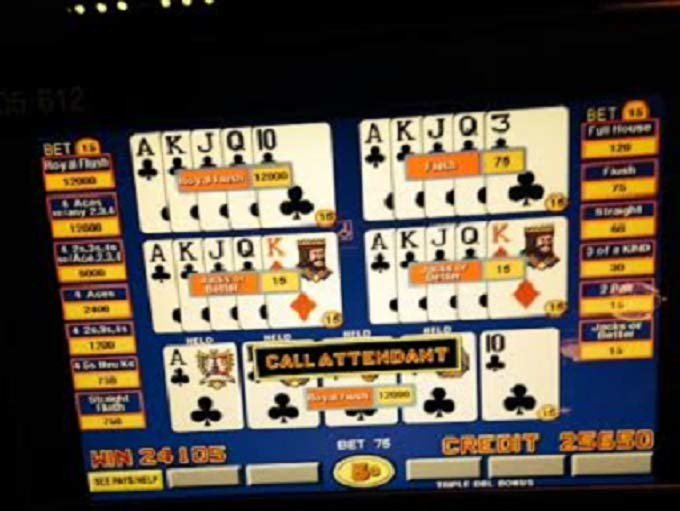 I spent some time in Southern Illinois and had to head out to Harrah's Casino Metropolis. The Riverboat Casino rests on the Ohio River near the Paducah, Kentucky boarder is about to go on dry land in a brand spanking new Casino slated to open in December, 2014 complete with hotel and restaurants.
Harrah's Riverboat currently is way below the standards of a Caesar's Entertainment group. I was a bit shocked at the smell of dead fish that lingered from a major flood they had a few years ago.
Also if you are a Diamond member you pretty much forget about certain perks you're accustomed to like 50% off buffets. I was told that that only applied to LOCAL Diamond Club members! Regardless I had earned enough credits anyway for 2 free buffets for our party of 4.
The buffet was beyond and I truly mean BEYOND the absolute worst food I have ever had from a Casino. Not only was it a small selection to choose from but the food was old and appeared like it had been sitting out for hours.
I did pretty much break out even and basically left with the bankroll I started with. A few days later we went back and I was greeted by the Slot executive again on my second trip there. This time I thought I would be a bit more aggressive and ask her straight out for a Comp dinner at the Range Steak House and she said she would check my account and let me know.
She came back with a $100 comp voucher which wasn't too bad for the three of us to share at dinner. Besides anything was better than the buffet right? Ummm……well yes it was better but as far as steak houses go this too was the bottom of the barrel!
Anyway………..i played Five Play Triple Double Bonus Nickel Video Poker. For 75 nickels per hand the Royal Flush was worth a whopping 12,000 credits instead of the standard 4,000 and the other payouts were excellent too!
Played for about a half hour when I was dealt 4 legs to the Royal Flush. Took a deep breath and said puhhhhleeezzzz let me get a Royal! I hit the button with baited breath and was out of my mind to see I had not only hit one but TOW Royals and a hand pay for $1,200!
Suddenly the boat smelled like an ocean breeze of tropical fish instead the dead smell of Ohio River fish………lmaoooooooo!
lipstick_xoxos