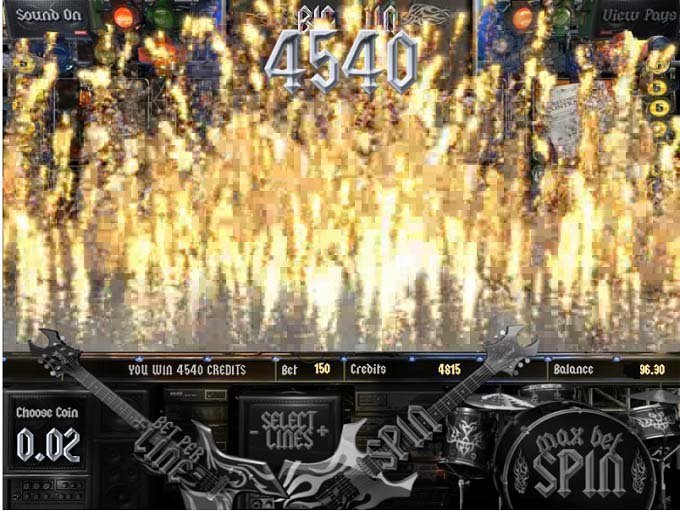 It's funny how music can create a feeling or a memory within us. I was just hanging out and a song came on that reminded me of a childhood memory. I remember how funny I thought the beat was and suddenly felt like I was 8 years old again laughing and giggling. Later that night when I logged into BetDNA, I settled on the Rock Star slot because of its musical theme.
I started off betting $2.40 a spin. The theme is based on a rock group with symbols including groupies, concert tickets, gold records and the backdrop features the flashing lights of a heavy metal 1990's stage. It took a few spins to get warmed up just like the fine tuning of guitar strings. I hit a nice win for $40 with a series of mixed symbols followed by several winning combinations for around $90.
I was on the road to creating some good musical memories with Rock Star. I had several more big wins and finally hit a round of free spins. It wasn't as good as I had hoped but still I had won $27 or so.
I took a second and thought about what I should do next because I was up $100. Should I or shouldn't I give it back. I couldn't resist the temptation to keep spinning but I was smart enough to at least end where I began. Breaking out even can still make you a Rock Star!
Froggy