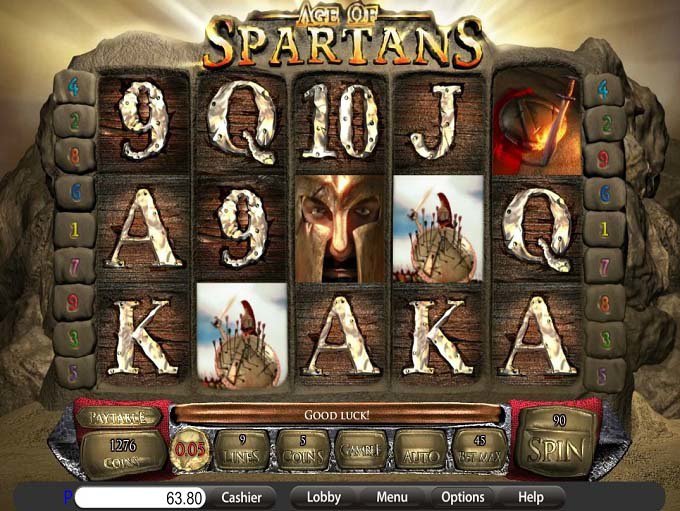 A new 1950's style diner opened up near me and it's fabulous. It's a tiny little place with a juke box and the best milkshakes around. My recent adventure there was enough to inspire my slot choice at Grand Eagle. I was Reelin' & Rockin' all afternoon long!
I was playing the nickel denomination on this 9-line video slot that is based on a retro diner complete with a juke box, milkshake, letter jackets and more. As exciting and lively as the diner was the slot was a lot less fun. I was doing horribly and had to change slots. I got through half of my bankroll and changed over to Age of Spartans.
This is another 9-line slot and I was immediately doing a lot better. I was hitting a few winning combinations with alpha and numeric symbols but overall my mini wins were short lived. I love the look of this slot but I would love it more if I had done a bit better while playing it. The 9-line slots frustrate me sometimes because I am used to more paylines. I see something that I think should have paid out but then I realize that it's not an active payline.
Anyway, I wish had something to brag about this week at Grand Eagle but Lady Luck was nowhere in sight.
Froggy