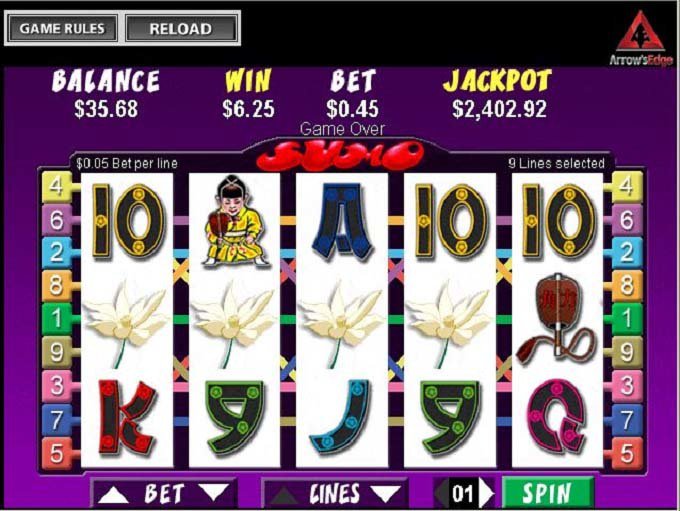 It is always fun to try out different games even though they are not popular or widely spread. I always hope that some of them might be a hidden treasure that could bring me a major win. I like it when I stumble across new slots.
I went to Drake Casino and I found some strange looking slots and I really wanted to play them. The first one is called "Sumo" – I had $30 and raised my bet to $0.45, which I thought would be good. The software provider is Arrow's Edge, I wasn't familiar with it so I could only hope for the best, but it was very exciting at the same time. It started really well; I had some cool wins and raised my balance, but then nothing…. There weren't too many dead spins but still – winnings were too small. I think that the game has some potential, but the feature seems impossible to trigger… I might give it chance some other time again.
Then I tried another strange slot called "Orient Express". I continued my adventure with a $0.09 bet and rather fast I triggered 15 Free Games. I won only $1.59, but since my bat was so small, the winning made some difference. Soon after I got them again, but it wasn't much better; I earned $1.97. I played it for quite a while and I successfully kept my balance around $20. I started with that and I finished playing with the exact same amount. The slot was okay, not too exciting; I'm aware that most of the time if I invest a little, I'll get small winnings in return.
I will definitively look for other similar slots; I've already noticed a few interesting ones that I just can't wait to try out.
Markotik