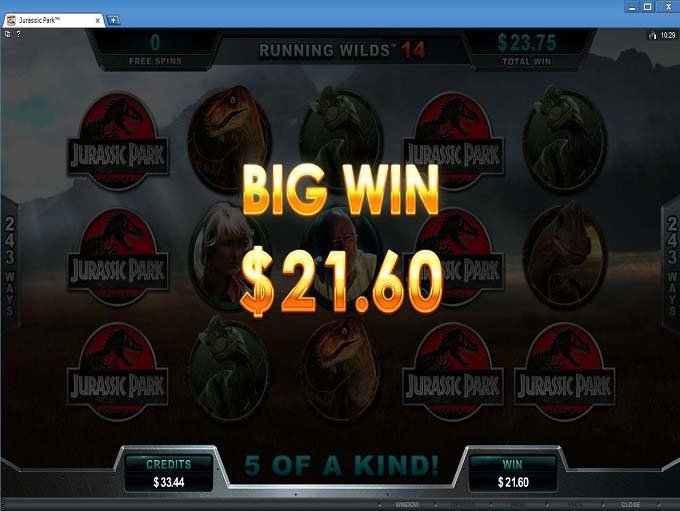 There are movies that will be remembered forever even if you are not a fan of a certain genre; they are just so good that they passed the test of time. Two movies I've never even dreamed about becoming a slot games are Terminator 2 and Jurassic Park; I watched them many times. Many years later I couldn't describe my surprise when I realized I could play them at online casinos with a possibility to win some big bucks. Of course, such slots must have many great features but, as always, it's a matter of luck whether I'm going to trigger them or not.
I went to Casino Action with a small - $25 deposit to try out these games. The first one was "Terminator 2"; I wasn't even thinking about anything else that I could play. I had many small wins but what I liked that I could hit many five of a kind combos even with stronger symbols – they all have pretty cool animations. But my balance dropped to $10 anyway; luckily, I managed to revive it back to $25 with wins from the base game – that was a really nice series of win. I finally managed to trigger 10 Free Spins, but I won modest $5.57 – still I finished playing with $30. I was a good start so I could move on.
The next one was the "Jurassic Park" slot though I had second thoughts because I read different, not very positive, reviews about the slot. And it didn't start well tough I got a T Rex Alert Feature and I recovered my balance a little bit. The game went on, and I triggered 12 Triceratops Free Spins. I had one good spin in which I won $21.60 since my total winning was $23.75, and my balance got up to $33. I was amazed how long I've played these two slots so I was happy that I raised my balance a little bit. Afterwards, I had a strong urge to watch any out of these two movies, and I surely did.
Markotik