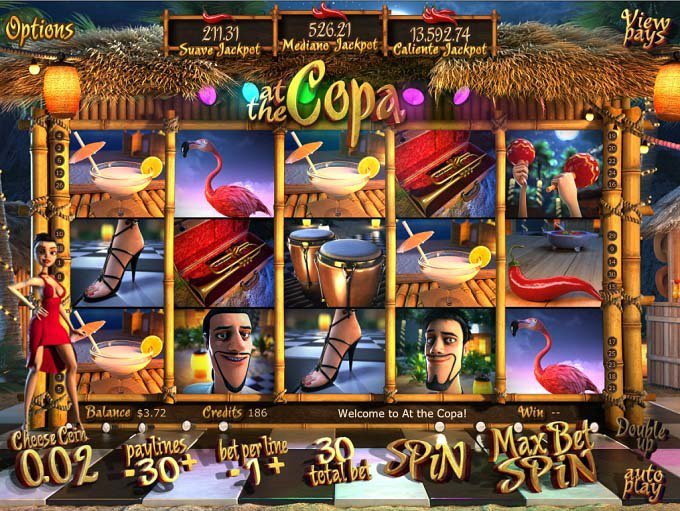 3D slots are lots of fun, except from when they don't pay. Then they are equally interesting as the worst slots out there. I mention 3D slots because I went to Drake Casino and even though they have a nice collection of games I most often choose these slots with amazing animations and graphics.
I chose "The True Sheriff" slot to start things off; it's their newer game, it has nice features so it certainly raises expectations. It's easy to start thinking, at least I think so, "I'll be the one who's going to win big on this slot." I had €40 on my account and I lowered the bet as much as it was possible for these games.
Yes, it looked to me as if I was preparing myself for something big, but it was all in vain. It was disappointing – I lose €20 in a few minutes without seeing any of many features that the slot has to offer. I was stunned - I didn't think something like that would happen, but I guess if I knew differently I wouldn't gamble in the first place.
After that I was just thinking which slot has offered much more than just good potential for winning. Going through slots I had some success with, one stood out especially. That was the "At the Copa" slot, and I just had a feeling that I had to play it; I convinced myself that that's my lucky slot.
Contrary to my expectations, the slot destroyed my balance in a matter of minutes. In all honesty, I did have a good start – I eared around €5 in a first few spins but from there everything went downhill. Not a single feature or noticeable good combinations. Only an occasional win with the weakest symbols, and that was it.
I didn't have any fun and I didn't even noticed how fast I lost all the money I had. Well, it wasn't the first and, unfortunately, I know it won't be the last time so I just need to have that on my mind, stick to my budget limits, enjoy the game, and hopefully everything will be alright.
Markotik