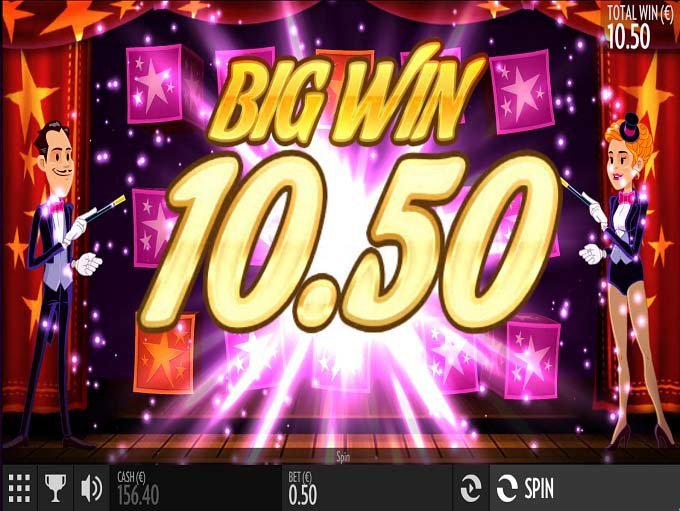 One of the advantages of online bingo is surely being in comfort of your own home not really paying attention to how you look. Many players will say "You can be naked if you want!" and sure I agree, but I wonder whether anyone is really nude. It's not a question that really needs to be answered, but it's just that people perhaps exaggerate. Even though there's a specific atmosphere in a land-based casino, staying in your room certainly has its perks and personally I really enjoy it a lot. Appropriately, I went to Casino Room with €150.
The "Magicious" slot was the first one up; even though it's a very simple slot with a Wild feature only, it's still catchy and it kept my attention for quite some time. I started off very well, I played with a €0.50 bet, and generally my balance was floating between €145 and €160 so I managed to recover all losses with some really nice wins. Later on, the slot went cold on me – there were many dead spins with only occasional small win, which I found really uncharacteristic for the game.
I don't choose to play Aristocrat games often so I used this opportunity and thought that the "50 Dragons" slot would be a good choice. Right away I triggered the Free Spins; 10 free games gave me very modest €3.70, but I thought it was a good start anyway so I continued hoping for something more. But after I lost another €25 I stopped. I just didn't want to risk it much and lose more than, what I considered, necessary. It was time for a new slot.
Since there are many games, after a while I pick the "Birds on Wire" slot but at that moment my friend called me; we decided to meet so I had to postpone this session a little bit. I also hope that it will be a bit luckier as well.
Markotik