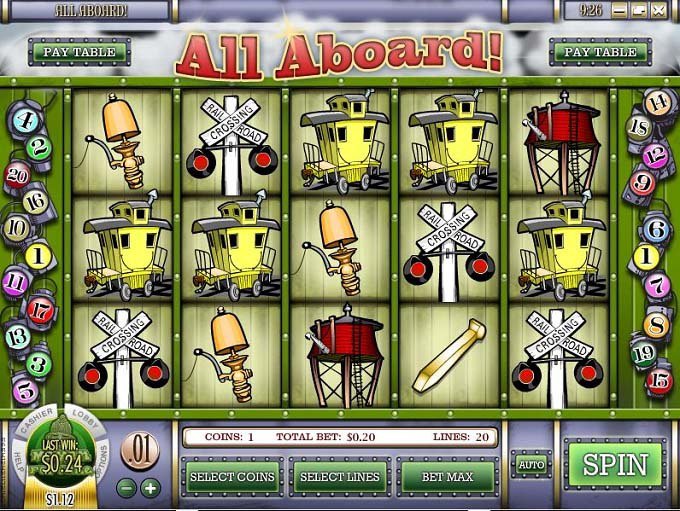 I remember going bowling when I was a kid; I went almost every weekend sometimes even more often. At one point I became quite good at it. For unknown reasons I stopped going and when I tried it again, after more than twenty years, I was so bad; I guess bowling isn't like riding a bike. I still love it, and luckily there's the "Bowled Over" slot to remind me of good times. I decided to play it and I went to Mayan Fortune Casino.
I made a small deposit but still hoped to do something good; I thought I had some chances since the bet was only 20 cents. It was one dead spin after another; sure, I had a few wins with 10s and 9s but that was it. The slot didn't encourage me that it might pay so I quitted because it was too late. I like this slot though, so I might give it a chance again.
Next one I thought was going to be a new slot "Leonardo's Loot" and it seemed like a good new release but the minimum bet was 50 cents and in my opinion that was too much for the amount I had. Instead of that one I gave a chance to the "All Aboard" slot. My friend had some success with it a few times so I thought perhaps my turn has come, too.
I have to point out that I haven't play that slot often and it's not my favorite, but it could become – if it pays well. But of course, it didn't – I had some wins and losing the money seemed inevitable. I guess this one is lucky for others. Altogether, I play for five, maybe ten minutes and I'm quite sure it didn't really matter which slot I would have chosen. The outcome has been pretty much the same no matter which slot I play lately.
Markotik