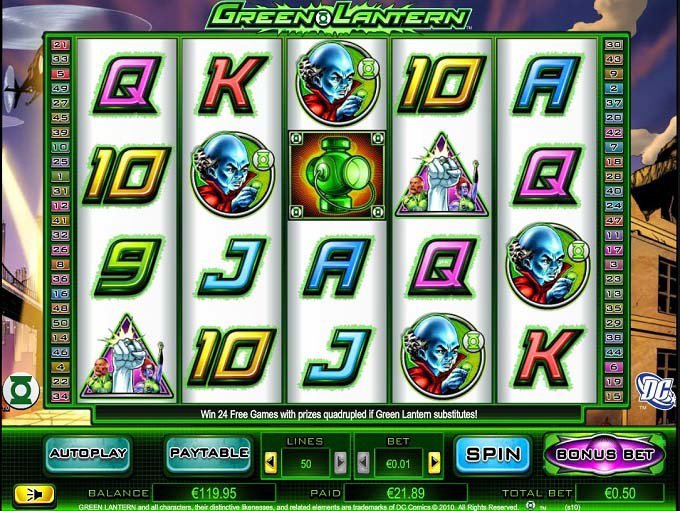 This was my first visit to a very nice and good Next Casino.
I started with the "Foxin' Wins Again" slot which is a sequel of a very popular "Foxin' Wins" with €150 I felt quite comfortable playing with a €0.5 bet. I triggered 10 Free Games but since I got a miniscule winning I used an option to play the Free Spins again. It wasn't difficult to win more and I had to be satisfied with €13.10 – it was a bit disappointing especially because that was all that the slot had to offer; I expected more to be honest. Perhaps I wasn't cunning enough to win more on this slot – the foxes have outsmarted me.
The next up was the "Green Lantern" slot and this one was a complete disaster. I didn't even know why I chose to play it; some will be irritated but I don't care much about that superhero, and after this session I like him even less. I didn't have one winning spin before I finally triggered 24 Free Games. My high expectations disappeared into thin air as there was one dead spin after another. My total winnings were quite modest – I got €21.89 from two winning spins. At least my balance got close to €120 I continued playing, but only lost more money.
I really wanted to continue the session but I wasn't sure was it a smart thing to do. For some time I was thinking about the "Easy Glider" slot; it seemed like a good idea but it was interesting that every time I tried it in Fun Mode it'd pay well, but for money it would be a complete bust. I just thought this time would be a good choice so to lower the risk even more I played with a 25-cent bet. It didn't make much of a difference - it was a yet another disaster. Dead spins, small wins and no features are the core description of this slot.
I realized it would be smart thing to stop before I wasted all my money – perhaps that was the only good decision I made.
Markotik