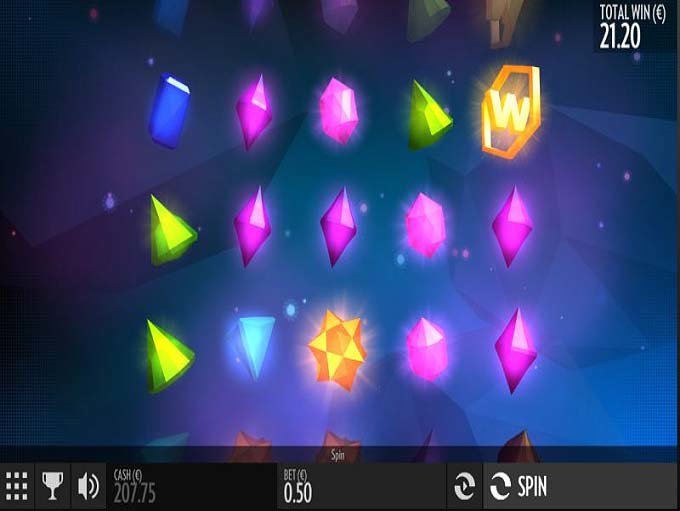 I often catch myself thinking about my Utopia, my idea about it and what it would represent to me but I'm still not sure what would my ideal world look like. Only thing I know for sure that there are certain qualities in people that I prefer to others. I like honesty, openness, acceptance, and understanding. I think if people are just a little bit different and kinder to each other, this world would be a better place. Perhaps that's the reason that sometimes I like to run away into the world of online slots. One of the places I really like is Unibet Casino.
I saw a new game "Flux" so I decided to give it a shoot. It looked like a really cool game and it started off nicely so I managed to raise my balance a little bit. Playing with a 50 cent bet was good even though I had solid €200 on my account. That quickly changed as I had to deal with series of dead spins without even a decent win. I finally triggered The Bonus, and I chose 16 Free Spins – wins both ways. At the end I got to a satisfying €21.20. At that moment I had over €200 again, and everything got better when I triggered the feature for the second time winning €42.40! I was very lucky that each time I triggered the Bonus I had series of very nice wins in the base game afterwards. I'm very glad to say that I ended it having €250.
Since I could play some WMS slots, I used that opportunity and chose "Amazing Queen". My bet was 60 cents, and even though there were quite a few dead spins, it was very rewarding every time I got a win. I did manage to trigger the Free Spins, the first time 10 Free Games brought me €27.60, but the second time I thought would be even more successful since I got four scatters and 25 Free Spins – I won only €10.50. With this slot I raised my balance a bit and decided to finish the session with €260.
Markotik