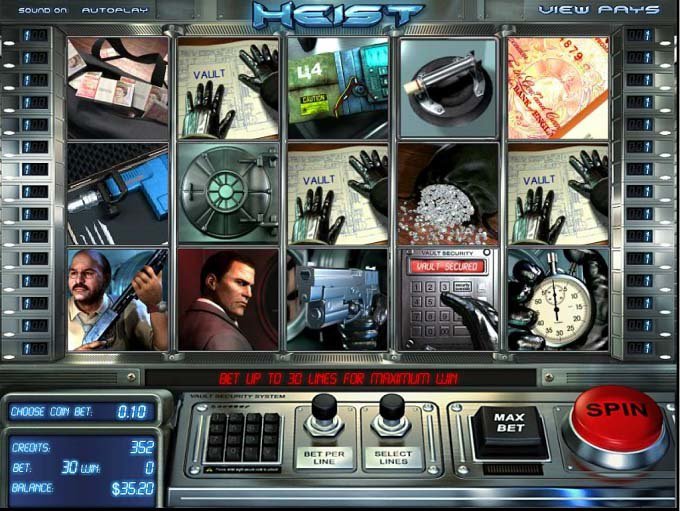 When I'm in a situation I can make only a smaller deposit, I might even feel more relaxed than usual. I haven't had high expectations lately because I had a feeling that the casinos have tighten the slots up; well, at least my luck have been running low so all smaller amounts would disappear into thin air rather quickly. Last time I was in such situation I had only $15 on my account at Drake Casino; at first I wanted to play some less known slots, but for some reason I couldn't load them so I decided for popular 3D slots.
The first one up was the "Fruit Zen" slot which was good because it has 10 pay-lines and the minimum bet is $0.20. But nothing happened – I knew I was going to stop before losing all money but at least I hoped to have noticeable playtime not only dead spins. Having around $6 I decided to quite this slot and try out another one. I remembered I had some good runs with the "Heist" slot and right off the start I could see I made a good decision. After only a few spins I got the Bonus Game and won very decent $16.70 and with some more nice wins I got over $22. The base game continued to deliver and I got over $30, which was great because already at that moment I doubled my starting amount, though I wasn't ready to stop yet. I triggered the Bonus again and this time I won $10.70 and that was another good result.
I got as high as $40, but since I had many ups and downs I finished with $35, but I'm still very happy. All in all, I had a pretty good session – had a long playtime and I more than doubled my balance. I just wish I had more sessions like this one.
Markotik