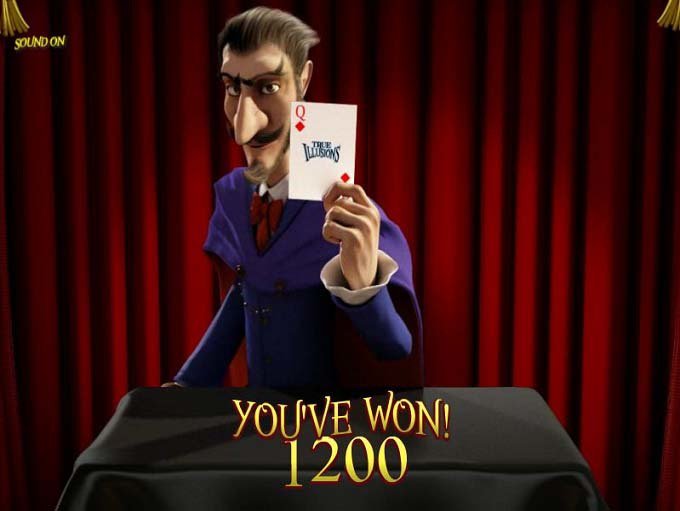 We are having a very cold winter this year; we haven't had temperatures below -15 degrees in a long time and it's been snowing as well. There's been so much rain and snow in the last couple of years it is quite difficult for me to handle. In wintertime I prefer to stay in and play slots, for hours if possible so I can just hope that the games aren't too tight. I went to Moneystorm Casino to have some fun playing 3D slots – there are so many games to from which to choose.
I had solid €120 on my account but I decided to stick with a €0.60 bet. The "True Illusions" has always been one of my favorite 3D slots so I often give it a chance. I had some nice wins in the base game and it seemed rather easy to trigger Free Spins – I got them quite a few times winning between €1.5 and €10. Then I had to face with a series of dead spins after which I got the Pick a Card Bonus and won very decent €24! With that win I got to €150, which was very satisfying of course, and I firmly decided to continue playing. The base game was so solid that I was surprised I was losing money. I even triggered The Locked Wild on the third wheel winning €6.8, but it wasn't enough – I decided to stop having €130.
This was quite strange – I couldn't believe I didn't earn more than €10 so I hoped that the "Mamma Mia" slot was going to be at least as generous. I triggered Free Spins twice winning €3.40 and €5.5, and the base game was very nice so I was happy to finish playing with €130! It was very exciting to play the slot – it seemed to me that a lot has been going on; my balance was between €125 and €135 the whole time. Perhaps I didn't earn a lot during this session but I had a lot of fun and I can't wait to continue playing more 3D slots.
Markotik