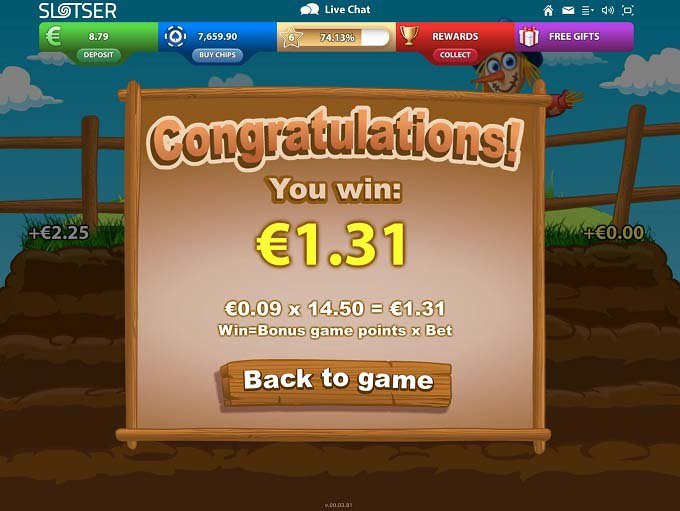 Even though for many people alcohol and gambling go together, that's not the case for me especially since nowadays I mostly drink only water. I also like tea and coffee, but that is all. When it comes to playing slots I still stick with water and only if I'm in a bigger company I might get a glass or beer – I don't want to get drunk or even be tipsy when my money is at stake. When I'm at home then I really don't care so I arrange everything so that I feel as good as possible when spinning slots.
Slotser Casino has unique and entertaining games, but I've played there only once before. It's cool that all players go thought levels unlocking new games and receiving nice prizes. Free Play is always welcome and it's a nice worm up for the real mode. This time I chose to start off with a new game for me – "Meet the Zombies" and after playing with free chips for a while I switched to real money. The bet was €0.20, but I was still losing money easily. One dead spin after another can't do much good, which was bed because the slot pays really nicely; I think I haven't had a win smaller than my bet.
Then I go back to the first slot I've seen – "Farmania", playing with a €0.09 bet seems fantastic since I only had €10 left on my account. I finally triggered a feature – that was the Bonus game Catch the Rabbit. Unfortunately, I won only €1.31, but still, quite surprisingly, I lost only a few bucks while playing this game. Since I would like to check their other slots as well, I might go back to play with free chips to go further though the levels and unlock new ones.
This site has a very interesting concept and I like it; I can't wait to see what other slots they have to offer.
Markotik