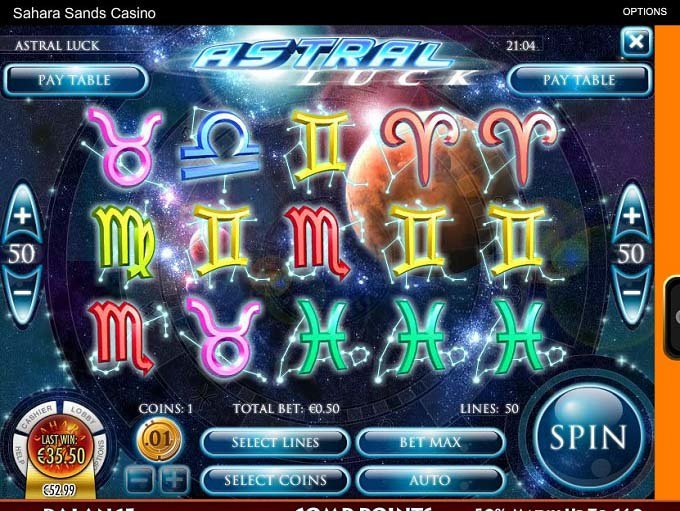 Now when I look back, one of the first slots I've ever played were Rival's. I remember it was such an amazing experience and rush of adrenaline; I was playing with my own money and even though I enjoy it a lot, I remember hoping I wouldn't lose everything right away. It was great and I couldn't wait to try other slots, as well.
I also remember that the first slot I played was "Aussie Rules" and I wanted to recreate that experience again. I went to Sahara Sands Casino with €25 on my account and that was quite enough since the bet was only €0.15. Luckily, with such a small bet I could wait rather long time for any of the features to trigger. That was exactly what happened; I triggered 10 Free Spins with x3 multiplier and I also retriggered another ten. My total winning was quite pathetic - miserable €1.08! I couldn't believe that I got them again only two spins later; but the winning was almost unnoticeable - €0.84! Unfortunately, this slot was nothing like I remembered it, but Free Spins were never a good feature - it was all about The Bonus Game which I didn't get.
I used to be a huge fan of astrology but over time I lost the interest, and I got more engaged in different scientific themes. Still, playing the "Astral Luck" slot is a lot of fun and again, I hoped to trigger the Bonus game. I knew that something good needed to happen fast because the bet was €0.50. I had some really nice wins in the base game and even though I got as low as €3 I recovered my balance back to €18 when I triggered the Bonus game. My hopes proved to be right and I won €35.50 in the game bringing me up to €52.
At the end, I doubled my balance, must be that the astral luck was on my side. I hope it happens more often in the future.
Markotik