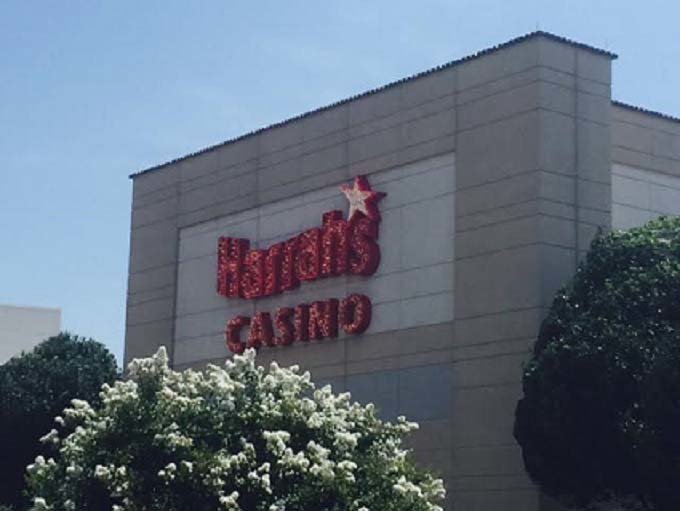 Ever since Harrah's Metropolis Casino reopened last November I have been yearning to check it out. Located near the Paducah, Kentucky border in Illinois I manage to make my way in the area at least once or twice a year.
Previously this Casino was on a boat and after a major storm hit causing flooding a few years ago all gaming floors reeked of dead fish! But…….the things a gambler will endure when there are awesome Video Poker machines……lol!
So I travelled there last week and couldn't wait to see the newly revamped Harrah's that by the way is no long on a boat, instead land based. To say the inside of this place was a drastic change for the better is an understatement!
From the moment you stepped inside the Casino floor it was filled with that brand spanking smell of freshness and of course an adrenaline rush of excitement.
It is nicely laid out offering plenty of penny machines where I tried out a few Slots with little luck. Video Poker has a section all its own and to be honest I was a bit disappointed because they had removed a lot of the nickel machines replacing it with quarters. Down to just a single row I managed to grab a single seat left and would you believe I hit three Royal Flushes while sitting there a couple hours. That is a sweet $200 bucks each, not bad!!
Now as it goes as only my gambler friends can understand I ended up losing! Uh huh, I sure did because what this crazy machine did was pay out a Royal, drain my credits, and hit again.
We were considering eating at the buffet hoping there was a vast improvement because to be honest when on the boat it ranked the top 5 worst I have ever been to.
While playing at a machine I asked a kindly lady who I could tell was a local and regular (ya can just spot them) if the Fresh buffet had changed at all from the boat days. Well her answer got me nowhere because she said "oh it's just as good as it was before" YIKES!
The only way to know was to try it ourselves. Menu was pretty much the same and the improvement was slightly better I reckon. Because it is located near Kentucky, the dishes had more of a southern influence compared to other Fresh Buffets and was hoping for some good downhome eats.
Overall I will definitely go back and play again, but maybe next time try Bridges Dining Company for dinner!
lipstick_xoxos