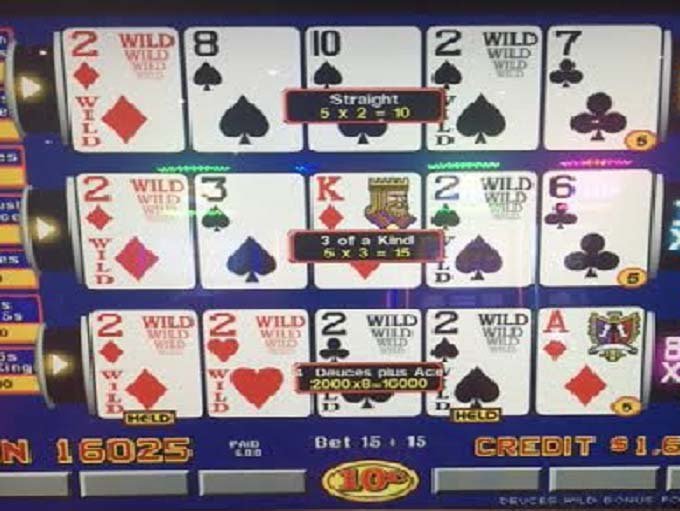 It was Wild at Isle of Capri Casino
It has been a couple of years since I was at Isle of Capri Casino in Cape Girardeau, Mo. I was like a kid in a candy store when I saw they added some new 5 cent Video Poker machines.
One of my all-time favorite variations is Hyper Poker. There are only 2 machines at this denomination so I was feeling pretty lucky that both seats were open.
Hyper Poker is a three hand game with a multiplier feature that triggers when a winning pair or higher is dealt. Each of the three hands has its own multiplier value which can range from 1x to 12x.
I bounced back and forth between a nickel and dime coin value and after putting in close to $200 and not getting any real major hits I was about to call it quits.
Switching back to a dime i changed my game to Deuces Wild Bonus Poker. Now, I have always said this is my least favorite variation but sort of changed my mind after having a bit of luck on it.
Hoping I could have some luck once again I played for about ten minutes or so when I was dealt two wild deuces. It triggered the multiplier feature giving me an 8x on line one, 3x on line two and 2x on line three.
Next come the draw and to be honest I wasn't feeling very confident when all that was about to change. Line one gave me 4 deuces with the ace kicker valued at 2,000 credits times 8 equally 16,000 credits.
I couldn't think quick enough as my mind scrambled to figure out how much I had won. I was shocked when the machine lock and across the screen splashed "Jackpot Handpay $1,602.50"!
I was on riding high on cloud nine as the Slot attendant counted out 16 crisp one hundred dollar bills! I gave my cousin a couple hundred bucks and we continued playing for another couple hours.
At the end of the day I came home with a sweet $1,200 profit. Not a bad day at all! Just imagine if I was playing dollars how much that would have been……$16k……sigh!
lipstick_xoxos