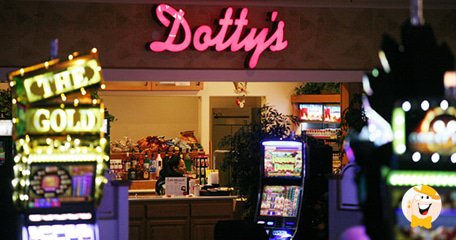 This Time the Joke Was on Me
So ok I admit it, for a quick fix I love to go to the Casino Internet cafes! It is an in-out kinda experience and I don't have to fight the crowds, parking and it is just a hop, skip and jump from where I live.
I have noticed a lot of people have caught on to the convenience and it is harder these days to find a seat open. Well, that is considering there is only 5 machines to begin with!
I went to Starbucks to grab a cup of coffee which sits on the outer skirts of a small strip mall and without any other intentions at all i am beckoned across the parking lot for fun and games! How I could I resist the charms of sweet Dotty?
It is only half past 8am and the place has only opened their doors 15 minutes ago. There was already one woman sitting and playing Slots who was quite friendly and said "hello, looks like you had the same idea as me this early in the morn". I smiled and was going to say – no not really it just sort of snuck up on me, but instead said "yes we both did".
Most customers here play Slots, in fact it is the vast majority and for all the times I have been here it is a rare moment I see anyone play Video Poker.
As I am playing IGT Super Double Bonus Poker I notice this friendly woman just two seats away from me is having a full-fledged conversation……….to herself. I mean a non-stop chatter. I couldn't make out if she was talking to the machine or talking to an imaginary friend she might have brought with her. Nevertheless, she was sweet and mumbled low enough that it was not much of a distraction.
I switched my game to Joker Poker after already putting $40 bucks in and it was this game that began to bring me some luck. Hitting some decent 4 of a kinds and praying to the Poker Gods for the big one……5 of a kind…I waited in heart pounding anticipation.
Then it happened when I least expected it. Not when I was holding three or even 4 of a kind, but a pair! Holding the Joker and one King I hit the draw button and HALLELUJAH………..5 KINGS!
Sitting pretty with $750 dollars in my machine when just an hour ago was sitting at a drive-thru waiting for my coffee, to say the least I was one happy camper!
I cashed out a $700 and when on my merry way straight home!
lipstick_xoxos