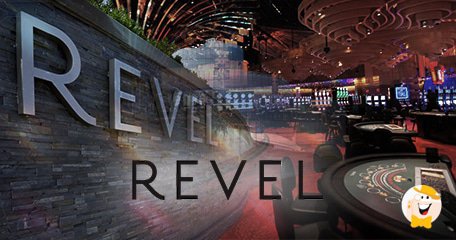 While Atlantic City has seen a series of closures in its recent past, no one can quite predict what the reopening of this once lavish casino might bring for the city as a whole. Revel owner, Glenn Straub has been faced with nothing but delays from New Jersey state officials, and its original reopen date had been set for June 15th. However, two months have come and gone since then, and the casino's doors still remain closed.

Straub is currently waiting on a permit to operate the facility from the Casino Reinvestment Development Authority. Thus far, Straub has been thoroughly examined by state investigators which have even taken the time to visit his home state of Florida.

According to Straub, "They spend less than four hours there and they say, 'Where's Nikki Beach?' Are you kidding me?"

With the reopen date being consistently pushed back, Straub has voiced that if this delay continues much further, he may be walking away from the project altogether.

Straub commented, "It's only that the politically controlled people of this state are so backwards and that's why everybody tells you, 'Mr. Straub, watch yourself in New Jersey.

As of now, the new reopen date has been set for October 1st. Each month the casino remains closed, Straub loses $1 million.

While Straub has high hopes for the gaming facility, which will showcase a new ropes course, however there are some that have their doubts about the casino's success. Regina Bednar, who visited the casino the first time around commented "It didn't work the first time, I sincerely don't believe it will work this time. I didn't like it didn't like the machines, didn't care for it at all."

Straub has threatened that if he does not receive the necessary permits by September, he may very well walk away from the project altogether.