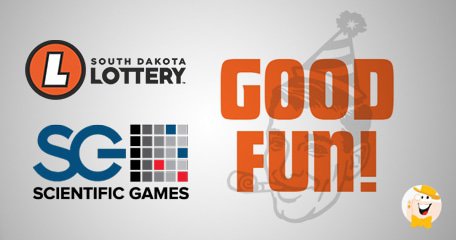 Provider of gambling products and services to lottery and gaming businesses across the globe, Scientific Games, has just extended an instant games contract with the South Dakota Lottery. The provides has been lending its services to the company for almost thirty years, and with its recent, 3-year extension, the two show no signs of parting ways any time soon.
Per the agreement, Scientific Games will have the opportunity to go live with its SalesMaker retail development and training program throughout South Dakota.
Executive Director of the South Dakota Lottery, Norm Lingle, commented, "For nearly three decades, Scientific Games has helped us create fun and entertaining instant games that appeal to South Dakotans."
Lingle continued, "We will continue our work together to launch new games in our mission to responsibly grow retail sales and contributions to education, natural resources, the General Fund and the Capital Construction Fund in our state. We also look forward to maximizing the success and profitability of our retailer network through the SalesMaker retail training."
"We have a trusted relationship with the South Dakota Lottery as their primary provider of instant games and now we will be sharing with them the best practices of our SalesMaker program. Led by our retail industry experts, SalesMaker is highly customized for small stores as well as large chains, and it has had a proven impact on lottery sales and retailer profits per square foot in the jurisdictions where it has been implemented," said senior vice president of instant products for Scientific Games, John Schulz.
He added, "We are very excited about what we believe the program can achieve with lottery retailers in South Dakota."
Source:
"Scientific Games Builds on 29-Year Relationship as Primary Instant Games Provider for South Dakota Lottery" scientificgames.com. September 20, 2016.