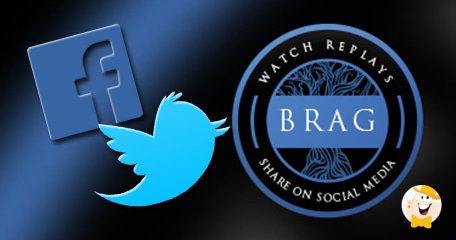 When you've been lucky enough to hit a wickedly awesome Slot win you've probably wished you could replay the moment over and over, right? Yggdrasil Gaming knows what's up so they've come to the rescue with a brand new promotional tool that will make instant replay possible by giving you the power to share it on social media.
The provider's tool, known as BRAG, is the latest addition to its BOOST collection of player tools. The goal is to help operators increase traffic to their social media pages by allowing players to impress us all with video replays of their wins on Facebook and Twitter.
The industry hasn't seen anything like this to date so how does it work? With the initial launch players will be able to watch and share winning spins on games used in Yggdrasil tournaments while subsequent updates will make it possible to share any of your last 10 spins.
To coincide with the launch of BRAG, the provider unveiled a €25,000 network campaign tournament on its Golden Fish Tank Slot, which began on 12th August and will end on 21st August.
Basting is okay according to Yggdrasil's CEO, Fredrik Elmqvist. "There is nothing wrong with a bit of bragging, and with Yggdrasil's new BRAG tool we are giving players the opportunity to share their success with the world", he said.
"Once again Yggdrasil has launched an industry-first innovation which has the potential to drive revenues for operators and create a more engaging experience for users. There will be plenty more to come from BRAG, with new features to be rolled out in the coming months."
Look out for this new feature on all of the Slot Games in the provider's portfolio including Bicicleta, Monkey King, Wicked Circus, Seasons, Incinerator and its most recent release, Legend of the White Snake Lady.