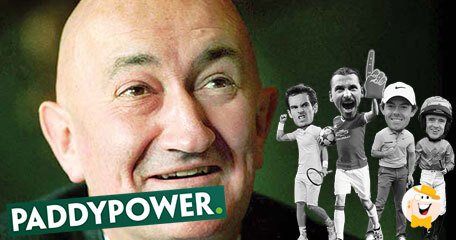 Co-founder and former CEO of Paddy Power Betfair, Stewart Kenny, has made the decision to part ways with the company, after 28 years. The company was established in 1988, a move that was successfully executed by Kenny, along with David Power, and John Corcoran.

From a young age, Kenny was driven. In fact, he began his own bookmaking business at just 15. He went on to train with Ladbrokes in London for two years, prior to founding Kenny O'Reilly Bookmakers, a chain of betting shops.

Kenny went on to sell the business in 1986, to Coral, before opening ten additional betting shops through 1988.

Paddy Power was soon born as a result of the merging of 40 betting shops between Kenny, Power, and Corcoran. Kenny propelled the company forth as its first CEO, remaining in this position until 2002, as well as its chairman through 2003.

Since its origin, it has received much recognition, including receiving the title as Ireland's first listed bookmaker in 2001.The company didn't merge with Betfair until February of 2016 in a £5bn deal. Thus far, it has produced strong results in the first half of the year.

Kenny has remained with the company as a non-executive director for 13 years.

According to the current chairman of Paddy Power Betfair, Gary McGann, "After 40 years in bookmaking and 28 years' involvement with this business, Stewart has an enviable record in the industry and leaves a great legacy. He was instrumental in creating a highly successful international business from a small domestically-focussed retail operation at inception."

McGann continued, "Stewart, more than anyone, positively influenced the culture of the business. He played a hugely supportive role in the merger of Paddy Power with Betfair. He is retiring after many years of enormous service to the company and the industry. We wish him every success in the future and thank him for his incredible contribution to this business."