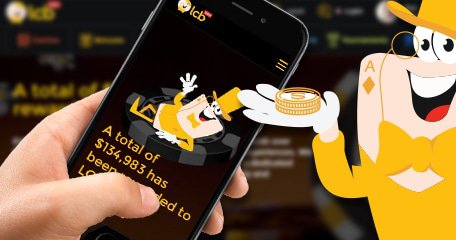 It has been 1,5 months since the new and improved LCB website launched. There were a few hiccups to start with, lets be honest there were more than a few;) It hasn't been an easy road for us to get things fixed and perfect for our members and visitors. We know most of you were frustrated and some disliked th changes, cause lets face it change is scary, but necessary! The LCB staff even had emails going back and forth sharing animated gifs of their frustrations with the new version (imagine images of exasperated & confused expressions, ferocious typing on the keyboard and banging of heads against the wall.) Thankfully we have moved past that stage (not quite yet rainbows and unicorns) and onto the 'we are managing' stage which gives us the inkling and hope of taking LCB out of Beta format. However the work never stops, there will always be minor tweaks and fixes that need to be made to ensure your experience on our site is hassle-free and enjoyable.
So with all that said please let us know what you think of the new site, negative or positive we can handle it. Tell us what you think of the new pages, sections, filter and sorting options. Go post your feedback HERE!
We have taken the liberty of recapping the most noticeable and important changes to the site:
Our 'Guides' page is brand spanking new! This page is basically a suped up FAQ section offering you answers to questions regarding how to use our site, bonuses, how to play casino games, you name it. Use this page to assist you. If you can't find the answer there then feel free to contact us or chat to one of our live chat support agents.
We are finally Mobile friendly - about time right! This means that the site is responsive and will shrink to fit on either your tablet or mobile. We are working on the mobile version and tweaking sections every day to ensure your LCB mobile experience is easy and satisfying.
Our filtering and sorting features are one of the best additions to the site. This helps you find what you need faster and more efficiently. I know we have been enjoying using them, makes life so much easier. On each page on the left hand side of the directory lists you will find a filter with various options to help you narrow down your search whether it be finding a casino, slot, table game, wagering, software etc, it is there for you. Sorting can be found at the top of the directory list, sort either by rating, A-Z, Z-A, or latest.
The site is geo-targeted, when you open the site it will know which country you are in and display the casinos that are allowed in your country. If you are on holiday overseas somewhere then no worries just use our handy filter/sort features to select your country of origin. When you visit a review for a casino it will let you know whether you are allowed or not.
Submit complaints privately using our complaint system, enter in your username and information regarding your complaint and one of our complaint moderators will be in touch within 24 hours (excluding weekends). If you are happy to complain publicly then you can use the direct casino support section. We have also added a new rep directory page which showcases all the casino representatives available. You can either go to their support thread or message them privately.
In the past casinos were listed in alphabetical order. Now they are ranked and listed according to rating, these rating scores come from your fellow members, this provides you with real and unbiased listings with the highest rated casinos for your country at the top and the low rated ones at the bottom.
Check out your cool dashboard which includes your forum stats and member history. Update your profile with a cool animated gif images and choose a unique cover photo from our gallery or your own PC. You also have access to your message inbox, saved favourites and you can update your profile info at any time. We want you experience to be as enjoyable and colourful as possible.
The new LCB shop showcases easy to see shop items and the specific terms for each item. You can view what other members have purchased on the right hand side. Also see all the information on how to earn more chips and view the rules.
Industry interviews will be published every 2 weeks. One of the LCB team chats with industry professionals from different parts of the gambling world which includes software providers, new casinos, licensing partners, slot winners and many more.