LCB November Thanksgiving Puzzle Contest!
Thursday November 26th is Thanksgiving and LCB is thankful for all of our members so let's have some fun! There will be a new scrambled word puzzle put up daily with a word(s) or phrase that relates to Thanksgiving. Be the first to solve the words in the puzzle and you win!
Since there is 21 prizes there will be a 21 days of puzzles to solve. Every member can guess what the answer is ONCE per day and
can't answer again until I have announced a winner
. If a member tries to answer multiple times throughout a SINGLE day their answers will be disqualified. However you may guess again the following day. I will check the answers daily and announce when the correct answer was given on the following day.
First member to answer correctly will win a prize. Prize amounts will be randomly drawn at the end of contest.
Please note in this contest the max number of times a member can win is 3 times. Therefore, if a member answering correctly after winning three times will not qualify for a prize.

The $250 LCB Shop Cash Prize Pool with 21 Winners!:
1 - $60
1 - $45
1 - $25
1 - $20
1 - $15
1 - $10
15 - $5
To access your LCB Shop Cash find the drop down menu under your name in the top left corner above the header and click "Redeem Credits". Purchase gifts in our shop with your LCB Shop Cash. It's as easy as that!
RULES
1. Only
ONE
answer is allowed per day.
2. To qualify for this contest you must be a member for at least one month. In this case only members that have joined on or before October 3, 2015 are eligible.
3. Any member having more than one account to enter contest will be disqualified.
4. Contest period ends when all 21 days have been solved.
5. LCB has the right to end this contest at any time and void all wins should any unforeseen issues arise or abuse is indicated.
6. LCB Cash can
ONLY
be redeemed in the LCB Shop.
7. Prize money can be redeemed immediately or can be accumulated to save for bigger prizes.
8. If a winner is declared in error and no one else guesses correctly BEFORE i post the answer, it is up to members to point it out the same day i post the winner and there will be a redo for that day otherwise the winner stands.
Winners will be announced shortly after end of the contest.
Good luck!
Day 1 -
SOLVED - Happy Thanksgiving - Winner - Mago666
Day 2 -
SOLVED - Count your blessings - Winner - Gregjo
Sorry for the delay i had puter issues. Because we are a day behind i will post for 2 days. Members may answer once for day 3 and day 4.
Day 3 -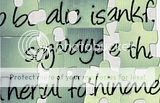 SOLVED - There is always something to be thankful for - Winner - Jade
Day 4 -
- SOLVED Run Turkey Run - Winner - luckyirishgirl424
Day 5 -
SOLVED - Always be Thankful for Each Other - Winner - Stish
Day 6 -
SOLVED -
Give thanks for a little and you will find a lot - Winner - Jade
Day 7 -
Clue 2 - Image modified to easier puzzle pieces
-
- SOLVED -
Eat, drink and always remember to be merry! - Winner - Leon21
Day 8 -
- SOLVED - The more you thank life, the more life gives you to be thankful for - Winner - Lakandan
Day 9 -
SOLVED - Begin each day with a grateful heart - Winner - Stish
Day 10 -
SOLVED - Next to excellence, comes the appreciation of it - Winner - dilligaf
Day 11 -
SOLVED - Small cheer and great welcome makes a merry feast - Winner - dilligaf
Day 12 -
Puzzle 12 second image -
- SOLVED - Forever On Thanksgiving Our Hearts Will Find The Pathway Home - stish
Day 13 -
SOLVED - We should be thankful for those that rekindle the inner spirit - Winner - Leon21
Day 14 -
SOLVED - We must find time to stop and thank the people who make a difference in our lives - Winner - dilligaf
Day 15 -
SOLVED - The thankful receiver bears a plentiful harvest - Winner - Jade
Day 16 -
SOLVED - Happiness is itself a kind of happiness - Winner Leon21
Day 17 -
SOLVED - A very pilgrim Thanksgiving - Winner - Shirlsplay
Day 18 -
Puzzle has been removed and a new one has been put in its place due to an unfair issue. Please feel free to answer again for day 18 providing you have not already won three times for this contest
Clue 2 -
SOLVED - My Life isnt perfect but I am thankful for what I have - Winner -shirlsplay
Day 19 -
SOLVED - May the blessing of thanksgiving fill your hearts and your homes - Winner - dbamos
Day 20 -
SOLVED - Repeat daily today I am thankful - Winner - uffa2015
Day 21 -
SOLVED - LCB wishes all a happy turkey day - Winner - North Remembers