I signed up at Juicy Stakes some time ago using the LCB link. I'd made a few deposits without winning, then on December 22 my luck would change -- or so it seeemed. I made a deposit of $300 and received a 100% bonus. The bonus was for slots play only.
I played a bunch of different slots, and had a good run. Nearing the end of the wagering requirement, my balance was about $5000. I'd been playing Totem Quest for some time, when out of nowhere I get the following pop-up: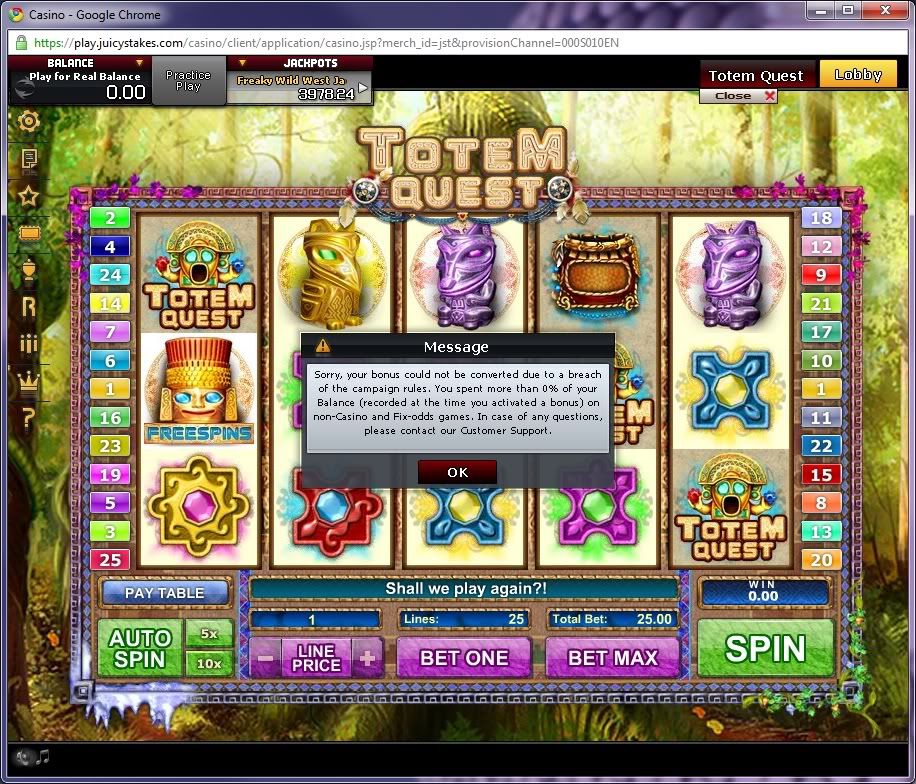 My balance was zeroed out, even though I had at no point played any fixed odds or non-Casino games.
I went to double check on the allowed games on the coupon and my balance of $4917 was still showing.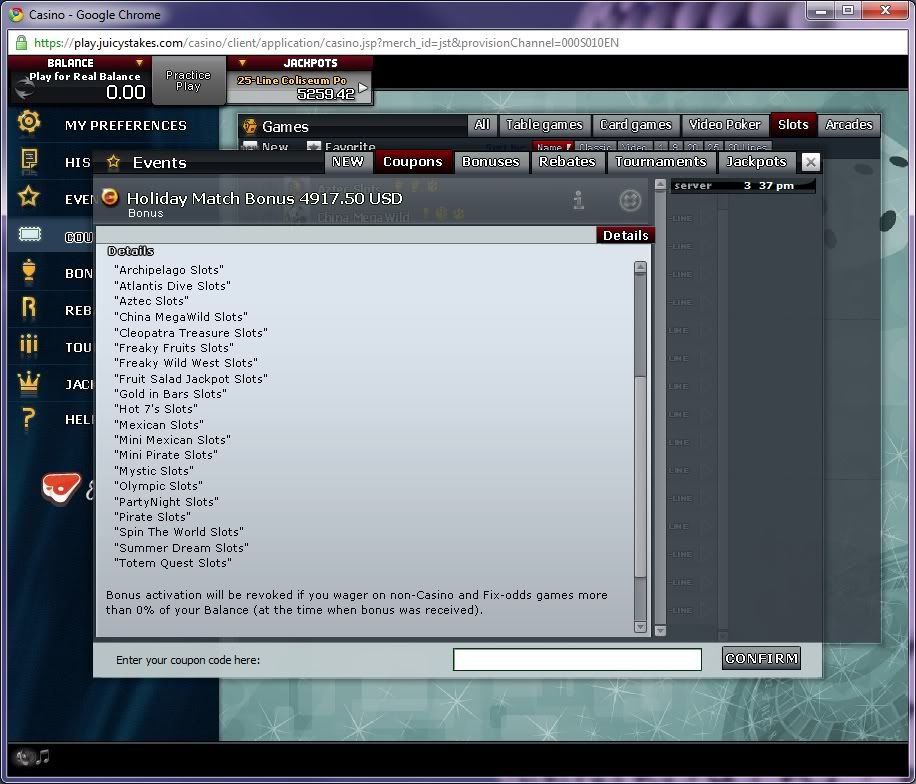 Shortly after it was zeroed out too.
It's now been 18 days and after multiple emails all they say is they've forwarded my email to the casino department.
Unless this was an intentional act, it doesn't take this long to sort out a simple problem like this. It should be very easy to confirm that I've not played any restricted games, and tell me that my balance will be reinstated.
Even though I have a sneeking suspicion that this casino is blatantly stealing my money, I suppose I should give them the benefit of the doubt, and allow for the opportunity that this was some freak techincal error.
Any chance of getting any assistance from LCB on this?