I played one of newest Microgaming's releases Leagues of Fortune today and decided to give their new gamble feature a try.
Basicaly for those not yet familiar with it, goal of this feature is to end up with arrow somewhere outside red surface. What is good about this feature is that you can decrese red surface to only 5% of entire surface or increse it up to 95% while amount that will be eventually won increses or decreases proportionaly.
Here's how it looks: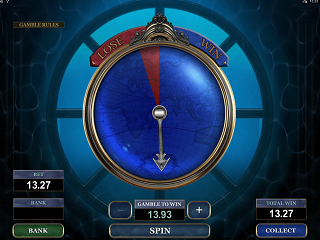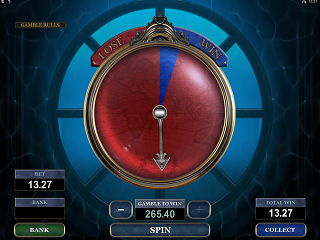 I used it every time i had a winning of more than $10 on a $5 bet and from $50 balance I reached $274 in less than 10 minutes while at the same time i did not have any reel wins of more than 3x bet and not a single feature triggered.
I havent had so much fun on a slot for couple of months at least, so I wonder, has anyone used it and what others think about it? Anyone using some strategy while playing it?