Tried a bit at Tropica and it's fun but very hard to get to the bonus round...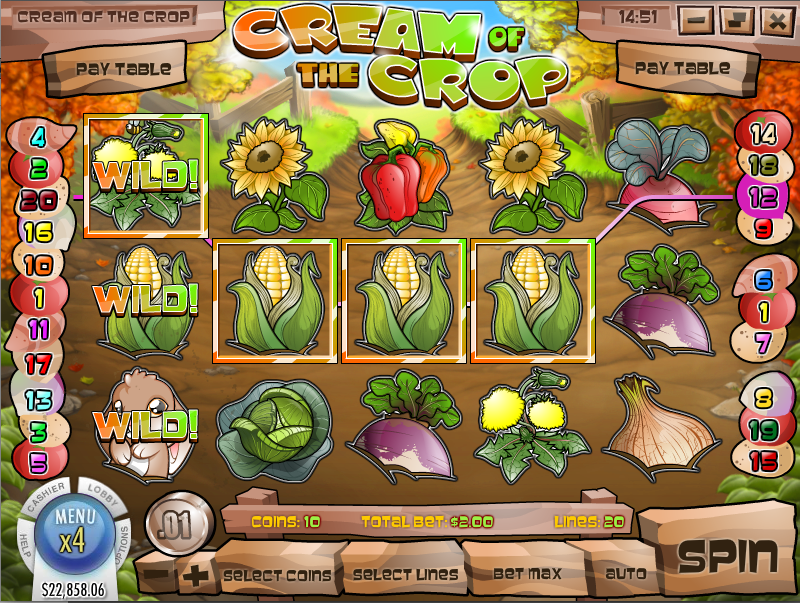 20-line, 5 reel slot.
Vegetables and cash are popping out of the ground in this garden-themed slot, Cream Of The Crop! Tend to your crop, pull the weeds, and search for the treasure chest to activate the bonus round. Your garden includes onions, carrots, radishes, turnips, corn, cabbage, peppers, and pumpkins. The rabbit is wild!
During the bonus round, click on the
den signs to reveal your prize! Vegetables earn free spins and treasure chests earn coins. Finding the weed ends the bonus round.