Hollywood Casino
(formerly Harrah's Casino) takes a hit on Friday May 31st, when a tornado ripped through Maryland Heights a city outside of St. Louis Mo.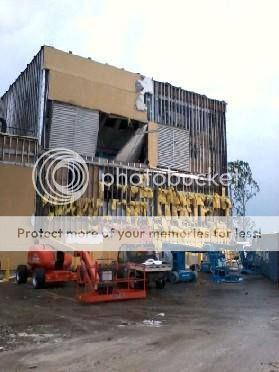 Damage to the roof, windows, cars parked outside were reported and metal power poles in the parking lot snapped off at the base.
Gamblers reported the walls shook in the poker room. Rich Gordon, of Jefferson City, said he was on the casino floor when he heard a "boom."
"I didn't know if it was lightning or what, but it was loud," Gordon said. Staff then ordered everyone off the casino floor.
When players were being evacuated some took advantage of the chips left behind on the tables and lined their pockets with them.
If you were in a tornado evacuation would you steal chips off tables as you were leaving?
Lips