Hi My LCB Peeps!
We're always adding new slot reviews. Although the new slots are reviewed upon release, some of the older slot games are still worthy of a review. They will be mentioned in this thread as posted. Good luck and enjoy!
Rival: Golden Man
Rocket exploding Wilds! Bonus Game! Free Spins! This slot game stars Tim Karat, Lisa Lode, Fools Gold and Goldenman himself.
Do you have the golden touch?
The max jackpot is $1,250. More details
here
.
Rival: Jenny Nevada and the Diamond Temple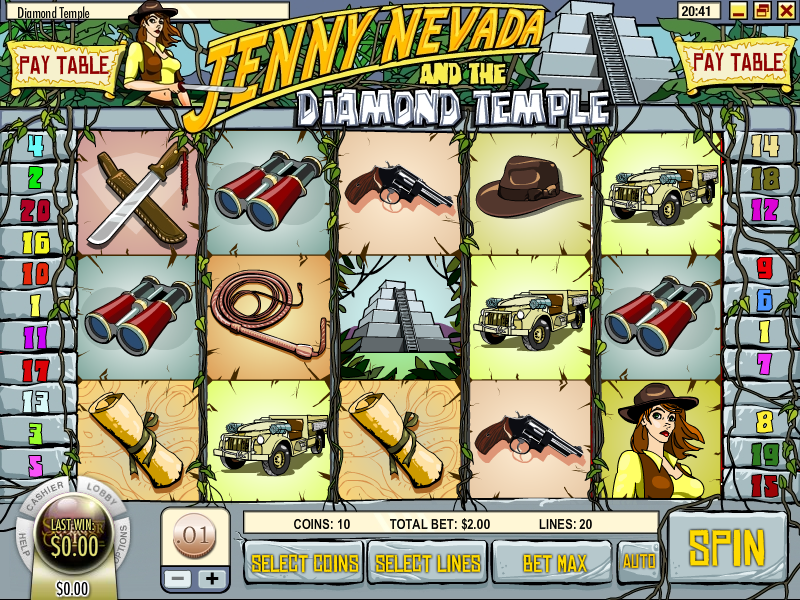 This slot proves that diamonds are a girl's best friends. Let me loose in a diamond temple and I'd be a happy girl! With a fitting huge max jackpot of $12,500 this slot game is sure to tap into the adventurer in you.
Explore the Diamond Temple for all the riches you desire.
More details available
here
.