Blondie Bennett, 38, from California is obsessed with Barbie and she's having hypnotherapy treatment to make her more stupid. She pays for weekly sessions designed to make her more easily confused and vacant.
There is no surprise that she has also spent £25K on five boob jobs and regularly has spray tans, Botox and lip fillers. Since she doesn't have a job to support her lifestyle she's selling sexy pictures of herself dressed as Barbie online.
This is what she has to say: "I've had 20 sessions and I'm already starting to feel ditzy and confused all the time. Recently I went to pick a friend up at the airport and couldn't remember if I needed to go to departures or arrivals."
"I also got lost for three hours driving to my mum's house - the house where I grew up."
Her obsession with Barbie began at a young age. In her teens she dressed like Barbie, bleached her hair and even had drove a Corvette like her hero. Then, at age 18 she took on promotional jobs at toy stores pretending to be Barbie.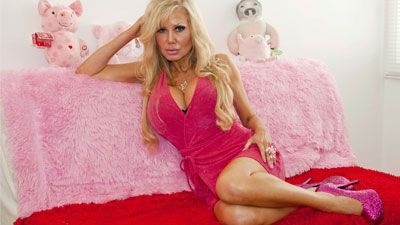 Well, good luck to her, I hope she's happy, but that is crazy.