Hi LCB'ers,

Looking to increase your LCB credit balance?

Earn $2 in LCB chips by sharing! Also have some fun by calculating your odds and the method of dying in one of your favourite TV shows like Game Of Thrones, The Walking Dead, Dexter, Scream Queens, Lost and many more.

MY RESULTS:
I have a 1 IN 42 CHANCE OF DYING FROM BEING STABBED JUST LIKE JENNIFER IN "SCREAM QUEENS" OR BLEEDING OUT LIKE LORI GRIMES IN "THE WALKING DEAD".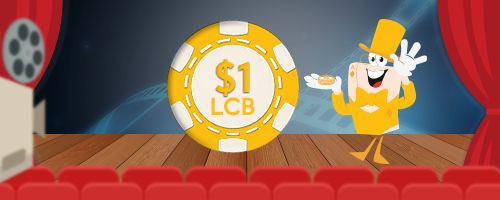 How to earn your chips:

Step 1: Go calculate your odds HERE, enter your age range and gender to get your results and share your results on Facebook, twitter and/or google plus.

1 share on Facebook = $1
1 share on Twitter, = 50c
1 share on Google plus = 50c

Step 2: Post your member username AND the link to where you shared the results in this thread and one of our moderators will check your social account and the chips will be credited within 24 hours.

If you don;t want to publicly share your username or link to your social page on this thread then please private message MelissaN.

Have fun and happy sharing!

Terms:
No multiple shares on the same social platform
Maximum 3 shares only (Facebook, Twitter, GooglePlus)
Maximum $2 in chips can be earned