An X-class Solar Flare erupted on Wednesday August 3rd. It combined with two slower moving Solar Flares that had erupted the day prior. Moving at an estimated speed of 1950 km/s, this combined cloud should reach Earth on August 5th at 06:00 PST plus or minus 7 hours: "The impact on Earth is likely to be major."
While it will not harm life on this planet, it is expected to disrupt satellite communications. These communications will be cell phone, home phone, television, credit card processing, internet communications and possible electric grid disruption.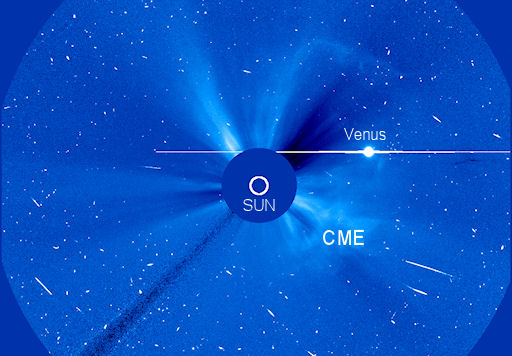 OMG, I wonder what's going to happen with my DVR schedule?
Source: Space.com