A Russian professor named Evgeny Moskalev has invented something that can allow you to get drunk without drinking. The invention is an "alcohol pill" and was created using a method that transforms alcohol into a powder, which can then be packed into pills.
Moskalev claims to be able to create an alcohol pill from just about any type of booze, including whiskey, cognac, beer, and wine.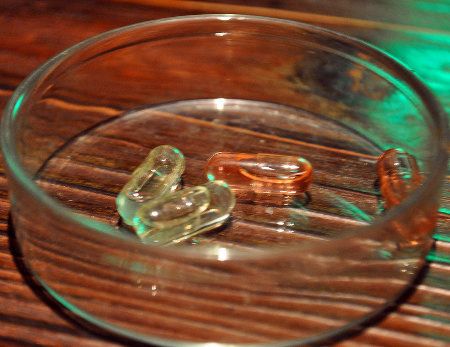 Since the pill has not yet entered mass production, I'd like to hear what you might be thinking about it. Would you buy or try something like this?