A man named Jian Feng from China believed that his own baby turned out quite ugly. He thought his wife was beautiful and he considered himself to be quite handsome, so Feng immediately thought that his wife cheated. She didn't but there was something fishy indeed...
The wife, prior to meeting the hunky Mr. Feng, had spent $100,000 on plastic surgery to severely change how she looked before she met him. Take a look at the picture: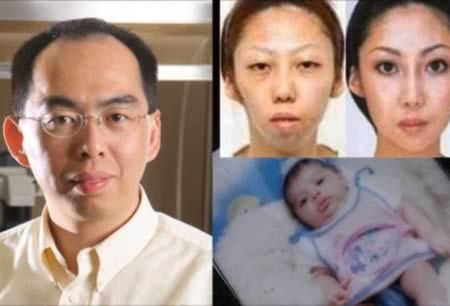 After his wife revealed this to him, Feng divorced and sued her, claiming that she got him to marry her under false pretenses. And he won $120,000 in judgment against his ex-wife!