Hi Guys,
There r two ways to add your forum friends to your buddy list.
CLICK ON THE IMAGES TO PREVIEW
1.Simply go to your friends profile, and click on
[Add To Buddy List]

2.Go to your own profile, under the Modify profile click on
Edit Buddies
link. There you can also search and add friends, or remove them from the list.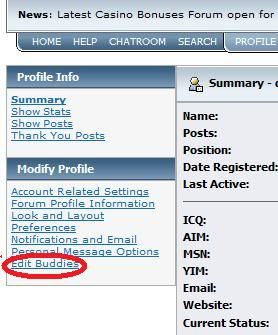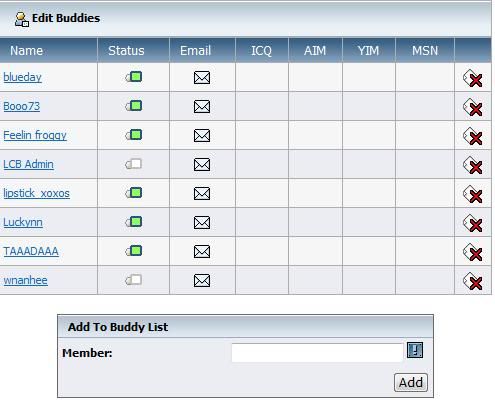 Once you add your friends to the buddy list, their names will be bolded ( in their own color dependant on the membership status ) and show that way on the Users Online list thats located below the forums.

cheers
Zuga