Nike says it has created a limited-edition shoe based on a glowing pair that appeared in the popular 1989 movie "Back to the Future II.''

Nike released 1,500 pairs of the 2011 Nike Mag sneaker for auction on eBay and will donate all proceeds to the Michael J. Fox Foundation for Parkinson's disease research. Fox played Marty McFly in the "Back to the Future'' time-travel trilogy, where he wore the shoes during a visit to the year 2015.
I think it's a wonderful idea, especially donating all proceeds to charity. I think it would have made more of an impact back in the early 90s when the economy was better and the sneakers were still fresh in moviegoers minds.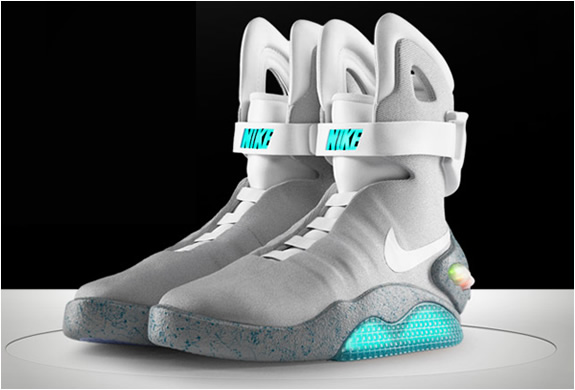 Source: nike.com