This story is about a family in the UK, I hope Blue or other folks from the UK have more info about it:
They have a combined weight of 83 stone and claim £22,000 in taxpayer-funded benefits on the basis that they are 'too fat to work.' Yet, incredibly, X Factor flop Emma Chawner's family from Blackburn are demanding more money because they still can't afford their calorie-laden lifestyle. Asked why they don't simply go on a diet, the jobless Chawner family, who are so obese their neighbours call them 'the telly tubbies,' insist: "We don't have the time."

Both Philip Chawner, 53, and his 57-year-old wife Audrey weigh 24st. Their youngest daughter, Emma, is 5ft 3in and weighs 17st, while her older sister Samantha, 21, is 5ft 9in and weighs 18st. They haven't worked in 11 years, claiming their weight is due to a hereditary condition. Instead, the family spends their days in front of a television borrowed from a friend.

The family claim to spend £50 a week on food, including chocolate, chips and pies, and consume 3,000 calories each a day.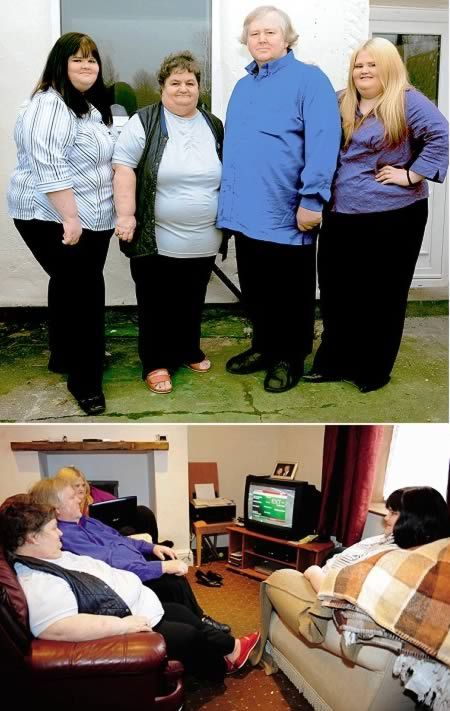 Source:
link