The president of Uruguay lives on a ramshackle farm and gives away most of his pay. Two police officers and a three-legged dog keep watch outside.
Jose Mujica, the president of Uruguay, has refused the luxurious house that the Uruguayan state provides for its leaders and opted to stay at his wife's farmhouse, just outside the capital, Montevideo. And the couple work the land themselves, growing flowers.
Mujica donates about 90% of his monthly salary, equivalent to $12,000, to charity. His only possession is a 1987 VW Beetle.
"I'm called 'the poorest president', but I don't feel poor. Poor people are those who only work to try to keep an expensive lifestyle, and always want more and more," he says.
The president's farm is shown in the picture below.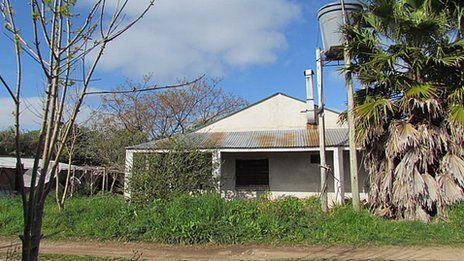 You can watch a BBC report on him by
clicking here
.
So, is he just a wacky old man or somebody we should admire?