Would you agree that some of these women are starting to look the same? The big lips and the high cheek bones. Some were so pretty before and it's not just the ladies. The men are looking a little alien too. How much is too much? A little botox is not bad but then again the forehead doesn't move. What's your stance on plastic surgery?
These are on the extreme side but yikes!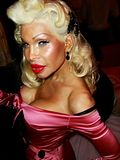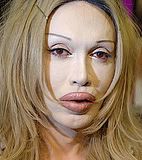 Even the housewives are looking plastic.