According to Guinness World Records, the oldest living person was Misao Okawa, from Japan, who is 115. But now they found somebody older than that: Johanna Mazibuko, from South Africa, is 119 years old!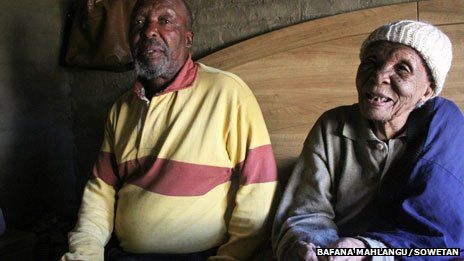 Ms Mazibuko was born in 1894, according to her identity papers, and has outlived five of her seven children. She lives with one of her sons, a 77-year old youngster
"God gave my life in abundance, plus a bonus. I am very old now," she says. "She is able to move on her own but cannot stand for a long time. She gets dizzy," her son added.
The oldest person recorded in history was Jeanne Calment from France who died 4 August 1997 aged 122.
I'd surely love to reach 100 but only if I'd be able to ride my bicycle at that age, life isn't that nice without the bike