#1:
Not a big deal, but i've thought to myslef I should tell someone to fix this everytime i click it. On top left drop down menu, Bitcoin is spelled out as two words - Bit Coin
I've never seen it like that, so it looks weird to me.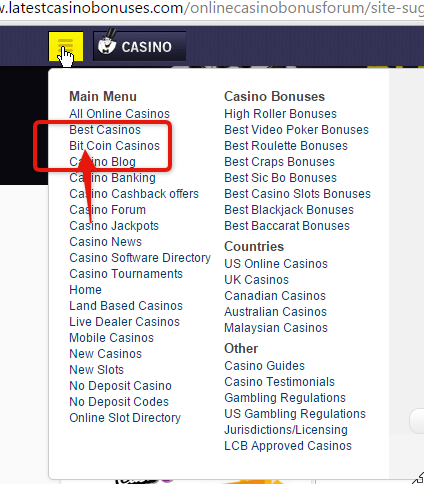 Also, would you consider adding a bitcoin symbol next to casinos that accept bitcoin deposits and withdraws? (Maybe half a symbol for those who only accept deposits?)
Bitcoins only going to get bigger I think, and the way it's laid out now, you have to click each site, then scroll down to the cashier section.

Just a thought