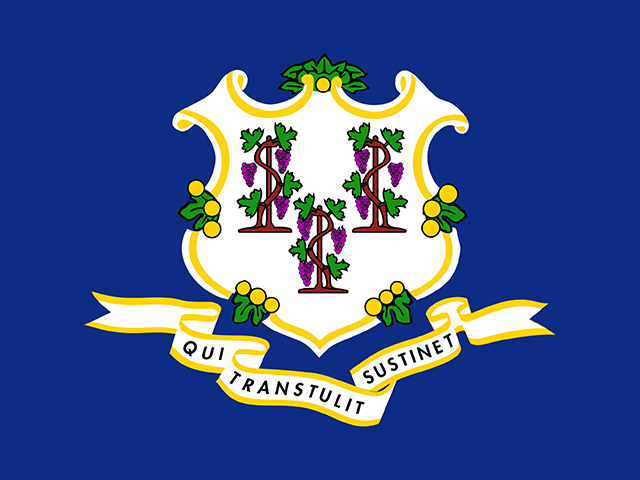 Connecticut
Back to list of Restrictions
Welcomes

Connecticut law is interesting as it is another state which actually provides a legal means of redress to those who lose money or property by way of an unauthorized form of gambling. Specifically, the law provides that an action can be filed against such a person or entity within three months of having lost the money/property and that said money or property may be recovered along with the costs of the lawsuit itself.
Furthermore, for those defendants in such a case who fail to appear and defend (along with defendants in virtually ANY case that has a legal basis) they shall have a default judgment declared against them. However, the testimony (if they do appear) seems to be immune and cannot be used against them in a criminal proceeding concerning the gambling activity in question.
An individual in Connecticut, therefore, could theoretically sue an online casino at which he or she lost money in order to recover the damages. If the casino did not appear to represent itself in the case, a default judgment could be issued against it, of course, the State of Connecticut would have virtually no authority or ability whatsoever to actually enforce collection of the sum.
The first thing that should be understood about the Connecticut statute is that, 'Professional gambling,' clearly refers to operators rather than mere participants:
"Professional gambling means accepting or offering to accept, for profit, money, credits, deposits or other things of value risked in gambling, or any claim thereon or interest therein. Without limiting the generality of this definition, the following shall be included: Pool-selling and bookmaking; maintaining slot machines, one-ball machines or variants thereof, pinball machines, which award anything other than an immediate and unrecorded right of replay, roulette wheels, dice tables, or money or merchandise pushcards, punchboards, jars or spindles, in any place accessible to the public; and except as provided in sections 7-169 to 7-186, inclusive, conducting lotteries, gift enterprises, disposal or sale of property by lottery or hazard or policy or numbers games, or selling chances therein; and the following shall be presumed to be included: Conducting any banking game played with cards, dice or counters, or accepting any fixed share of the stakes therein;"
Therefore, while some individuals may consider themselves, "Professional gamblers," in the sense that they advantage play as a primary source of income, it is not to those that the statute applies.
Those who participate in gambling are guilty of Class B Misdemeanors, except in cases in which the only participants are natural people as well as a few other exclusions. Without an actual arrest occurring of a player at an online casino (which hasn't happened) it is difficult to say whether or not this law could apply to an individual who is merely acting as a player at an online gambling site. However, based on the verbiage of the law, we would suggest that it theoretically could since the entity with whom the bets are being made (i.e. the casino itself) is not a natural person.
With respect to actual arrests, there was a bust at an illegally operated poker room, however, only people operating the poker room were arrested.
Another arrest of Connecticut citizens, once again, concerned an online sports betting ring that is patently illegal under Federal law. Again, those charged were actual operators.
This Article also makes it clear that Internet Gambling, according to the State of Connecticut, is prohibited:
Of course, the above Article cited concerns that the legalized and regulated online gambling that would become available to New Jersey residents would be allowed in the State of Connecticut. As we all know, that is not the case as the State of New Jersey does everything within its power to ensure that online players in New Jersey, at New Jersey regulated online casinos, are physically in the State of New Jersey at such time that the gambling is occurring.
Furthermore, there is very little in the above article to suggest that the laws would target mere players, although, the District Attorney does make clear that the use of a computer to transmit gambling information is, in fact, illegal.
In conclusion, the law remains ambiguous as to whether or not a mere participant in online gambling in Connecticut, as a player, would even be guilty of anything. If nothing else, the strongest case could be made that they are illegally transmitting information (by computer) relating to unlawful gambling. Naturally, no players have ever been arrested, as far as we can tell, for merely acting as players. The District Attorney does offer a strong opinion, however, that it is illegal to act as either an operator or a participant in online gambling within the state.
With that in mind, I am going to suggest that Connecticut is, 'Heavily Restricted,' but I am going to stop short of saying, 'Banned,' due to some ambiguity in the statute. Without there actually being a case that involves a mere player, which has apparently never happened, it is difficult to conclude that the law applies to mere players.
FINAL RANKING: Heavily Restricted-19
150

Casinos Found
Refine Results
We have done the homework for you. The online casinos listed to the right can be played in the State of Connecticut.
We are only showing casinos that support players from United States.
lcb activities in the last 24 hours
23

new members

777

members online

14066

guests online

137

new posts

4744

free games played
Join the club
Join today and start earning rewards
You will immediately get full access to our online casino forum/chat plus receive our newsletter with news & exclusive bonuses every month.
Join instantly with your social account